Year 1 - Ver Class
Teachers: Miss Peel & Miss Duggan Support Staff: Mrs Odell
School Closures - March 2020
Due to the school closures from Monday 23rd March 2020, work will be set every Friday afternoon for the following week. This will be for term time only.
Furthermore, we have attached a list of useful information for parents and guardians to assist them during this time. We appreciate the challenges faced during these unprecedented times, but children are still expected to complete the work during school hours.
Teachers will be monitoring these tasks, especially the online programmes and will contact families should there be any concerns about work not being done.
Useful Information & Support For Parents
Key links to resources used at Waterside
Parent & Guardian Home Learning Support, Advice & Tips
Friday 20th March 2020 - Work packs sent home with every child and delivered to those who were not in school.
Friday 27th March 2020 - Click Here to access the work set for next week.
Key Information
PE - Children in year one participate in PE lessons every Monday. Please ensure that your child has the correct PE kit in school on these days.
Reading - Children in year one are expected to read every day at home for at least 15-20 minutes. Reading records should be completed and signed by parents and brought into school on a daily basis. School reading books should be brought into school everyday for Reading for Pleasure sessions (R4P). Children should read their school reading books more than once for understanding and fluency. For more information, please visit our 'Curriculum' page.
Curriculum Information
The curriculum objectives for children in year one are listed below. These will be covered throughout the school year, and be present in the front of your child's books. These are a clear and consistent element to all books at the school and are used by teachers to carefully plan and sequence lessons. They are also utilised for assessment, and being presented in a child-friendly manner helps the children to work in collaboration with the teacher and support staff to identify areas of strength and areas for further development.
Over the course of the year, you will hopefully see these maps turn from white to pink. Pink identifies that a child has achieved a curriculum objective. If an objective is gold, this identifies that a child has mastered a curriculum objective. Teachers will identify individual areas for development at Parent Consultations using green.
For children to be working at ARE (Age-related Expectations) by the end of the year, we aim for 60% of these targets to be achieved within a subject. For children working above ARE, the target is 80%.
Reading Journey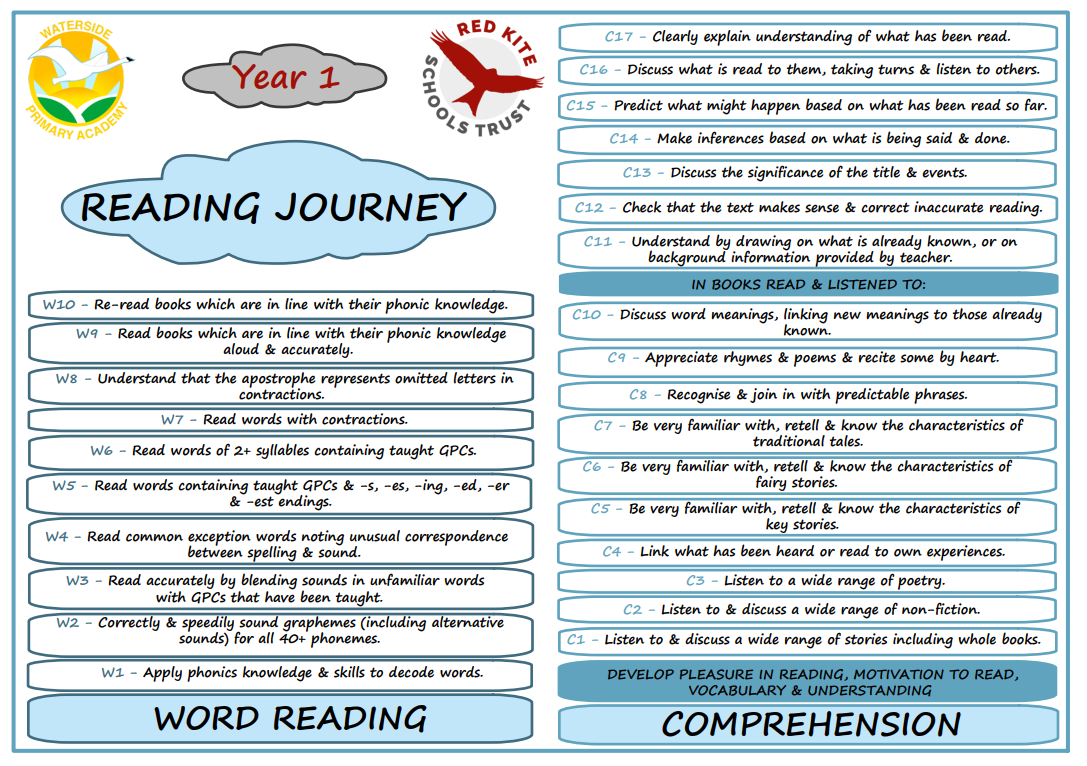 Writing Journey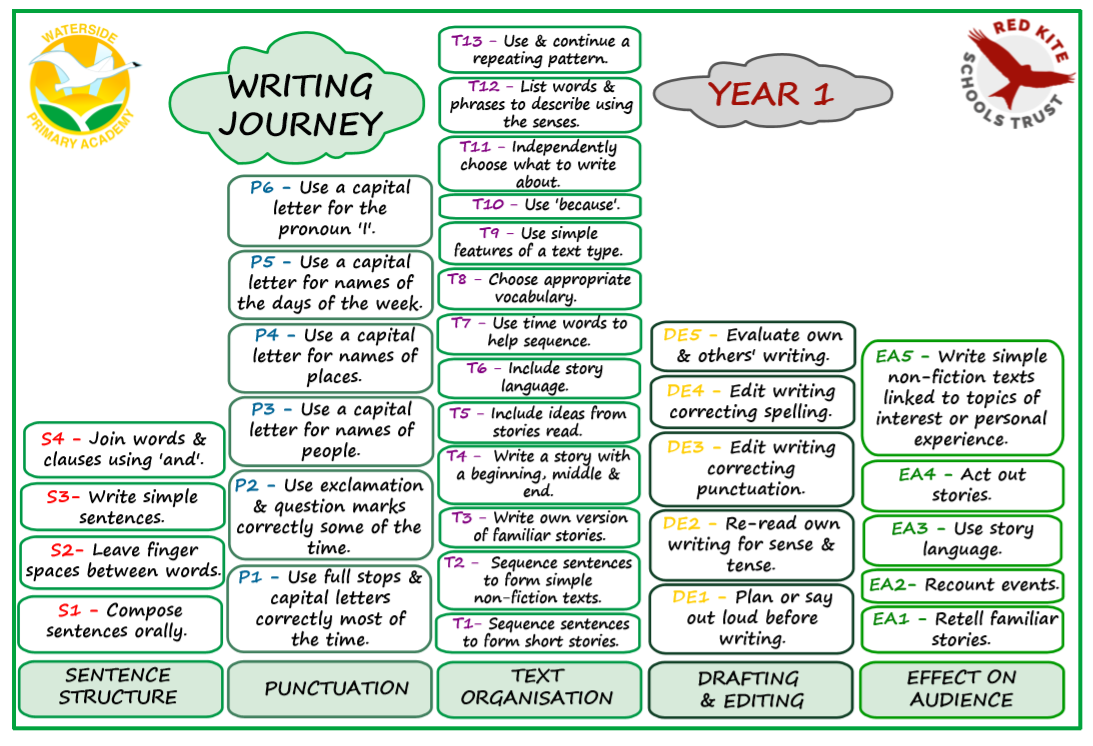 Maths Journey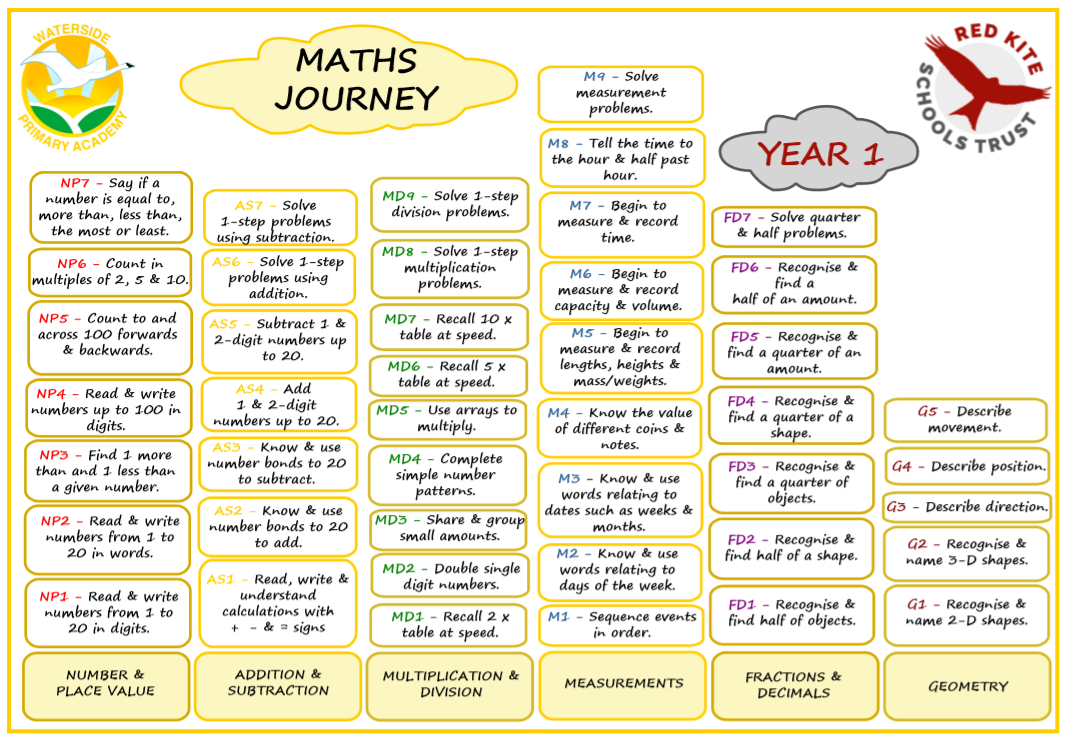 Science Journey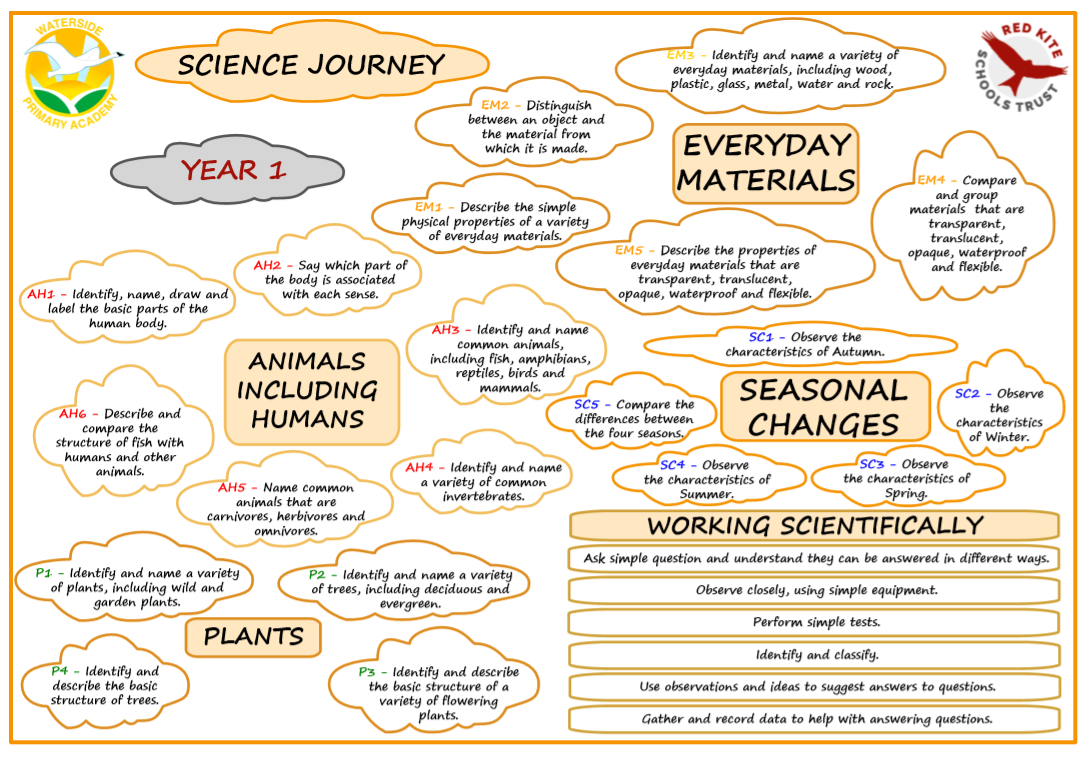 SPaG Journey