Year 1 - Misbourne Class
Teachers: Mrs Robinson & Mrs Bain Support Staff: Mrs Odell
Key Information
PE - Children in participate in PE lessons every Friday. Please ensure that your child has the correct PE kit in school on this day.
Reading - Children in year one are expected to read every day at home for at least 15-20 minutes. Reading records should be completed and signed by parents and brought into school on a daily basis. School reading books should be brought into school everyday for Reading for Pleasure sessions (R4P). Children should read their school reading books more than once for understanding and fluency. For more information, please visit our 'Curriculum' page.
Curriculum Information
The curriculum objectives for children in year one are listed below. These will be covered throughout the school year, and be present in the front of your child's books. These are a clear and consistent element to all books at the school and are used by teachers to carefully plan and sequence lessons. They are also utilised for assessment, and being presented in a child-friendly manner helps the children to work in collaboration with the teacher and support staff to identify areas of strength and areas for further development.
Over the course of the year, you will hopefully see these maps turn from white to pink. Pink identifies that a child has achieved a curriculum objective. If an objective is gold, this identifies that a child has mastered a curriculum objective. Teachers will identify individual areas for development at Parent Consultations using green.
For children to be working at ARE (Age-related Expectations) by the end of the year, we aim for 60% of these targets to be achieved within a subject. For children working above ARE, the target is 80%.
Reading Journey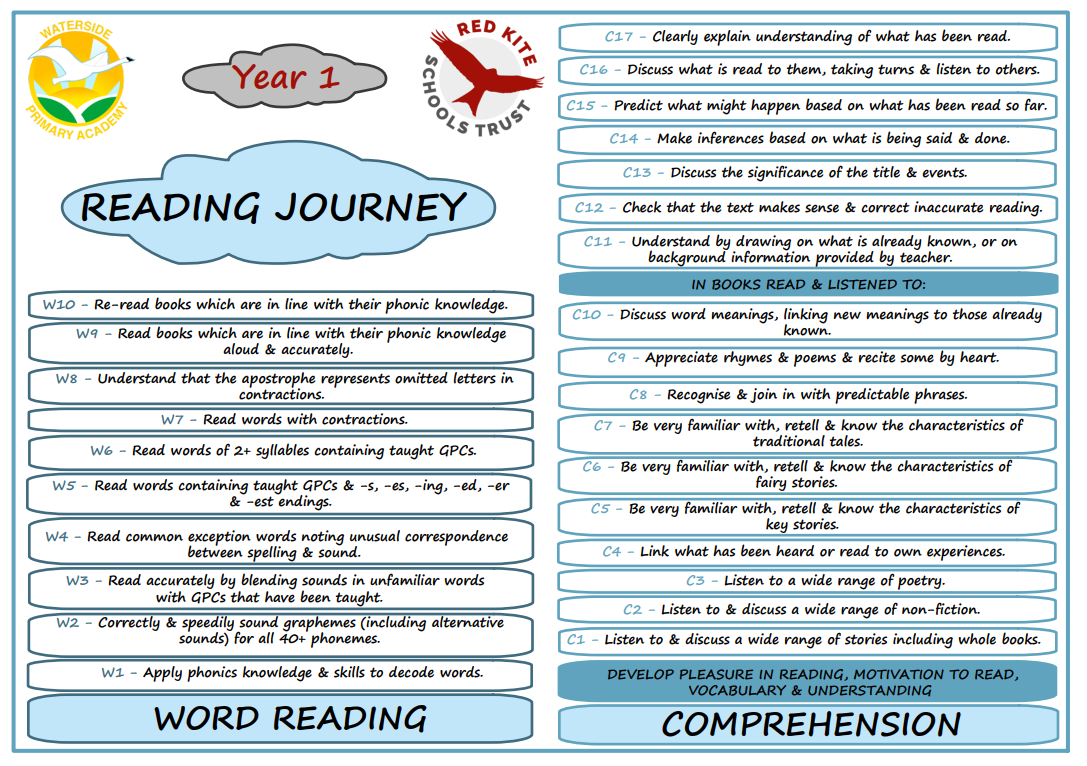 Writing Journey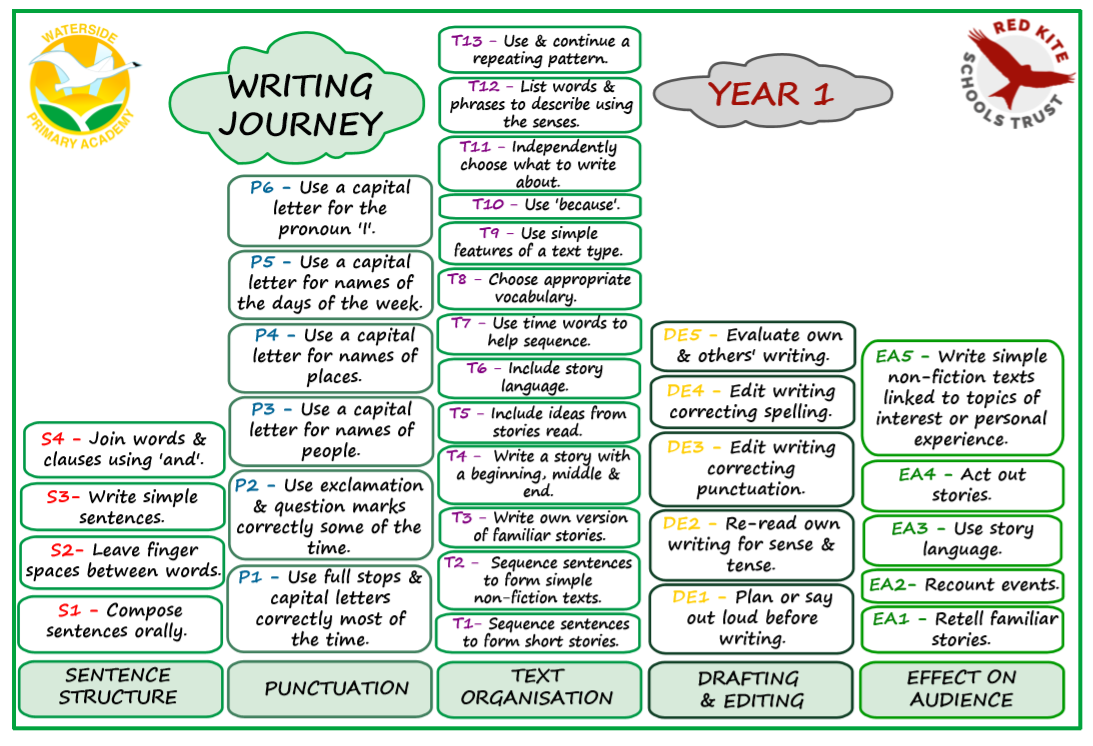 Maths Journey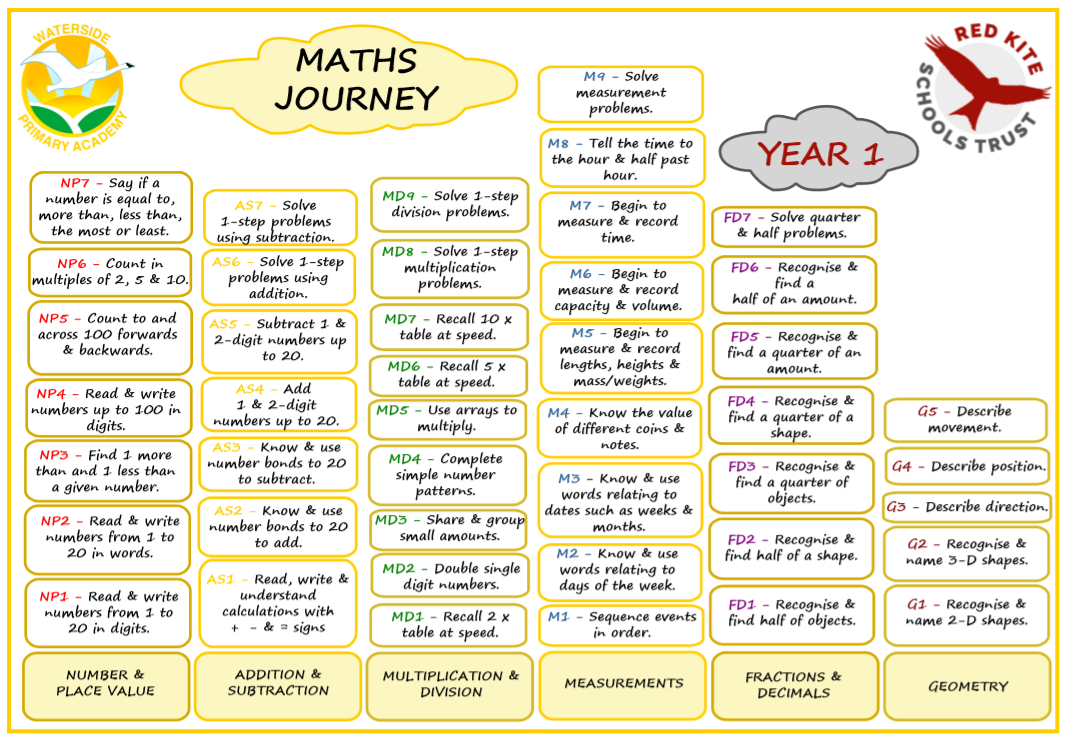 Science Journey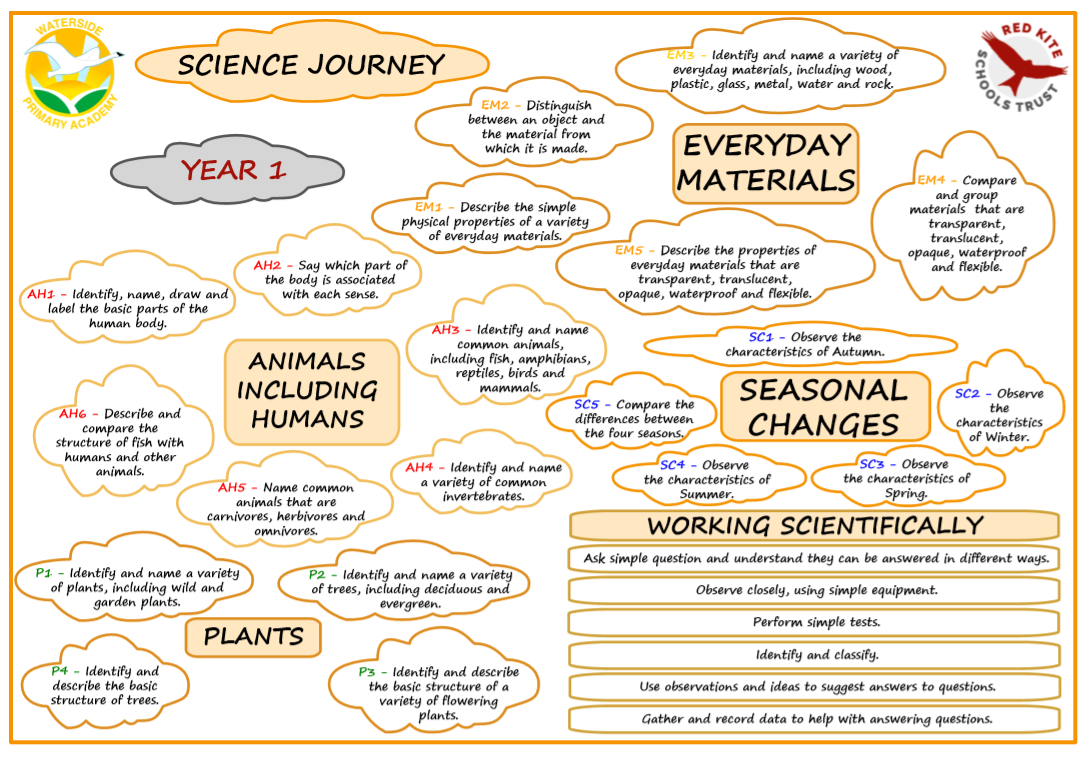 SPaG Journey